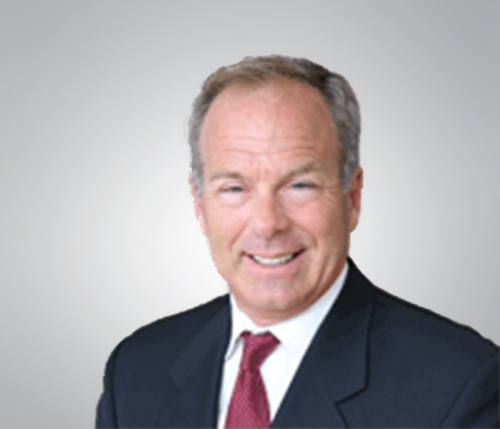 BROOKS, William L.
Patent Attorney (Admitted in VA, DC and CA)
D.C. Metro
wbrooks@park-law.com
---
Overview
Mr. Brooks is a registered patent attorney who graduated with highest distinction in Electrical Engineering, having broad experience in the intellectual property field, including patent infringement litigation, patent prosecution and copyright infringement litigation. Before becoming a patent attorney, Mr. Brooks was a systems engineer for IBM Federal Systems Division, and assisted in developing all-digital sonar systems for U.S. Navy attack submarines. In his 28 years of experience as a patent attorney, he has prosecuted thousands of patent applications involving the technologies noted below, as well as business method patents. He is also personally active in general aviation, and holds an Airline Transport Pilot's license, a Certified Flight Instructor's Certificate, and over 2900 hours of actual flight time. He is a member of the Airplane Owners and Pilots Association and owns and regularly flies two antique/classic airplanes.


Prior Legal Experience
Mr. Brooks has participated in cases in multiple federal courts in California and Virginia, including trial proceedings and all aspects of pre-trial discovery including drafting pleadings, taking depositions, preparing discovery responses, and preparing witnesses for testimony in connection with several major patent infringement litigations.

Prior to joining HCPA, Mr. Brooks was an associate and partner for more than twenty-four (24) years at internationally-known intellectual property law firms in both Los Angeles, California and Washington, D.C., where he practiced patent litigation and prosecution.


Representative Litigated Matters
- Wang v. NEC & Toshiba (E.D. Virginia) (Single Inline Memory Modules)
- McDermott Entertainment v. Columbia Broadcasting System (S.D. California) (Copyright Infringement)


Representative Prosecution/Industry Technologies
- Nanotechnology
- Electrical devices, including thin film transistors, rechargeable batteries, printers, and cell phones
- Energy production, including solar cells, fuel cells, and fossil fuel reformation and recovery
- Semiconductor devices, including methods of etching, and wafer fabrication
- Antenna design and related analog and digital communications systems
- Optical and magnetic recording devices
- Business methods and electronic commerce
- Laser design
- Material science, specializing in 2D and 3D flat panel displays and driving methods, including PDP, OLED, IOLED, and LCD
- Optical cameras, digital cameras
- Computer software, home automation, multimedia entertainment systems incorporating audio and video
- Medical devices
- Wireless communication/cellular technology
- Printer/fax/scanning hardware and software
- Automotive (internal combustion engines; braking, traction and stability systems; hybrid technology)
- Turbine engine technology
- Coding and compression techniques for television


Publication
Co-authored EAPD Client Advisory "U. S. Patent and Trademark Office Issues Clarification Regarding New Rules Relating to Continuing Applications and Applications Containing Patentably Indistinct Claims," Oct 17, 2007


Education
- University of Virginia Law School, Charlottesville, VA, J.D., 1987 (Moot Court)
- University of Virginia, Charlottesville, VA, M.E. Electrical Engineering, 1982 (Awarded full fellowship)
- University of Virginia, Charlottesville, VA, B.S. Electrical Engineering, 1980 (GPA: 4.0) (With highest distinction)


Bar Admissions
- District of Columbia, 1991
- United States Patent & Trademark Office, 1990
- Fourth Circuit Court of Appeals, 1990
- Supreme Court of Virginia, 1990
- Virginia, 1989
- California, 1987
- Ninth Circuit Court of Appeals, 1987