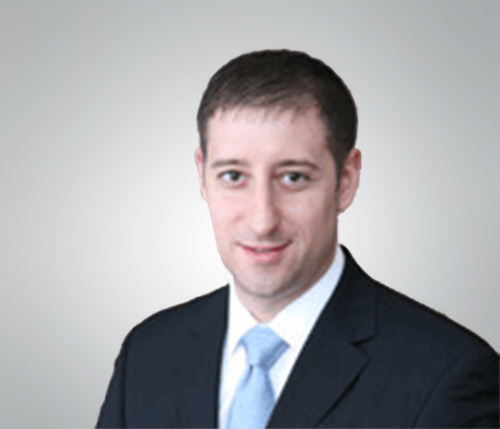 SALZANO, Lawrence J.
Patent Attorney (Admitted in VA)
D.C. Metro
lsalzano@park-law.com
---
Overview
Mr. Salzano is a registered patent attorney representing major foreign and domestic corporations in a broad range of technological arts. Mr. Salzano also prepares patentability, infringement, and validity opinions, as well as provides other litigation support services.


Prior Legal Experience
Before joining HCPA, Mr. Salzano was an Associate and Technical Advisor at an internationally-recognized, boutique intellectual property firm. His advanced academic training focused on electronic product reliability and failure mechanisms, as well as asset tracking and monitoring systems. In addition, Mr. Salzano gained valuable industry experience in the Test Design Department at Northrop Grumman Electronic Systems in association with F-16 and F-22 fighter planes.


Representative Prosecution/Industry Technologies
- Asset Tracking, Navigation, and Data Management Systems
- Automotive Components and Technologies
- Bearer Tag Identification Applications (e.g., NFC, RFID, etc.)
- Business Methods and Electronic Commerce
- Coding and Compression Technologies
- Communication Networks and Systems (Wire and Wireless)
- Control Systems and Optimization
- Display Technologies
- Mechanical and Electromechanical Apparatuses
- Medical Devices and Imaging Technologies
- Microelectromechanical Products
- Nautical Components and Systems
- Networked/Internet-Based Services
- Optical/Photonic Components and Systems
- Semiconductor Devices, Equipment, Fabrication, and Validation
- Software and Data Processing Technologies


Publication
- L. J. Salzano II, et al., Environmental Qualification Testing and Failure Analysis of Embedded Resistors, 28 IEEE TRANSACTIONS ON ADVANCED PACKAGING 503 (2005)
- M. Wood, et al., Performance of Plated Additive Resistors, PROCEEDINGS TAIWAN PRINTED CIRCUIT ASSOCIATION MEETING (October 2003)


Education
- The George Washington University Law School, Washington, D.C., J.D., 2007
- University of Maryland, College Park, MD, M.S. in Mechanical Engineering, 2003
- University of Maryland, College Park, MD, B.S. in Mechanical Engineering, 2002 (cum laude with honors)


Bar Admissions
- United States Patent and Trademark Office, 2010
- Virginia, 2007