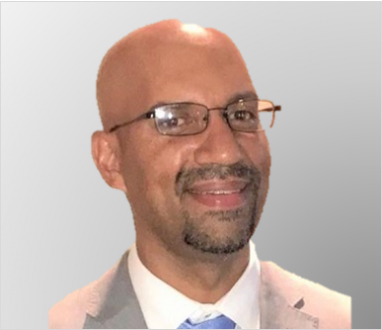 JESSE A. FENTY
Associate Patent Attorney (Admitted in VA, District of Columbia)
D.C. Metro
JFenty@park-law.com
---
Overview
Mr. Fenty has worked as a Patent and Intellectual Property (IP) Attorney for thirteen years in the Washington, DC area. Mr. Fenty knows that the key to working on any project is to understand the invention. Mr. Fenty is very proficient in drafting new applications and re-writes, writing legal opinions, analyzing prior art, responding to office actions, and conducting Examiner interviews. Mr. Fenty enjoys his practice because he knows that technology never rests. Every day brings a new challenge and a new opportunity.


Prior Legal Experience
Prior to joining H.C. Park & Associates, Mr. Fenty worked for nine years as a Patent Examiner at the U.S. Patent and Trademark Office (PTO). Mr. Fenty worked in AU 2815, examining and drafting office actions concerning semiconductor devices and methods of manufacture. Mr. Fenty previously worked at law firms in the Washington, DC area including Kramer & Amado, Stanzione & Kim, and Antonelli, Terry, Stout, & Kraus.


Representative Prosecution/Industry Technologies
- Thin-film transistors, LCDs, LEDs, photodetectors
- Heterojunction bipolar transistors, III-V devices, lateral BJTs
- MOSFETs, capacitor structures, LDD and gate structures
- RAMs, ROMs, gate arrays, ESD devices, device isolation, MEMs, and device packaging
- Wireless communication/cellular technology, antenna design and related circuits
- Image forming devices, cryptography, RF, resonant circuits, RFID and NFC
- Power converters, PWM, TDM, battery design, battery chargers
- Medical devices, cameras, connectors, fiber optic technology, robotics, controllers
- Servo systems, error detection, signal and image processing, semiconductor memory, gate arrays
- Business methods and financial systems


Speeches and Seminars
- "Intellectual Property for Engineers and Entrepreneurs," NSBE Professionals Lecture Series Webinar, March 2020
- "Careers in Intellectual Property," NSBE Fall Regional Conference, October 2019
- "How to Draft a Patent Application," CLE Lecturer, National Bar Association National Conference, July 2019


Education
- Washington College of Law, Washington, DC, J.D., 2005
- Howard University, Washington, DC, B.S. Electrical Engineering, 1996


Bar Admissions
- Commonwealth of Virginia, 2006
- U.S. Patent & Trademark Office, 2007
- District of Columbia, 2008